5 Steps to get your business to shine on Google Maps
If you were to only work on one aspect of your online presence for your local business,
it should definitely be Google Maps.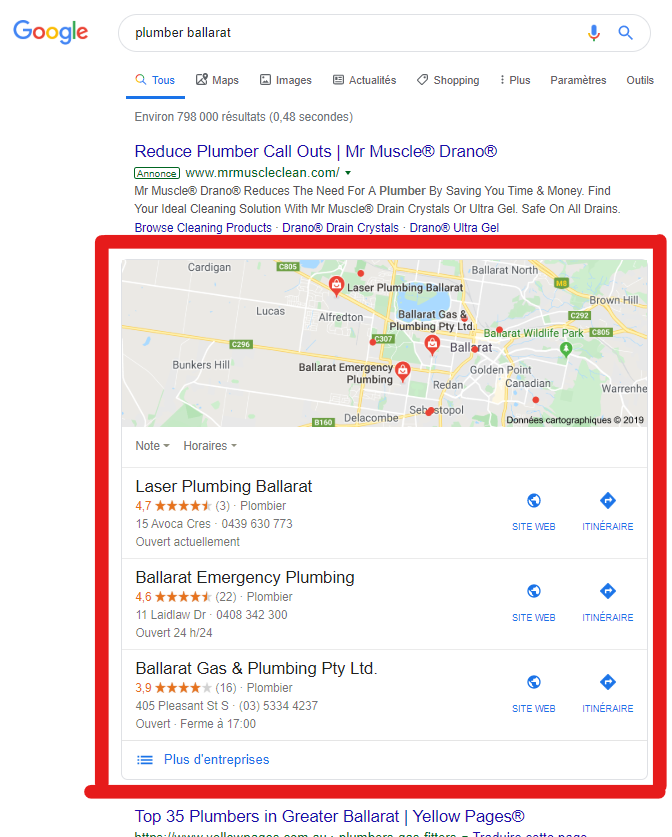 Google has been pushing google maps in their search traffic because they understand that when a potential customer does a search for a local business or a service provider, they are most likely to look for someone near them.
Using the user's location, the results from google maps are highly relevant to what the users are searching for.
Google has now instaured what we call the "map pack", a small window with 3 google maps results that appear ABOVE any of the normal organic search results. In other words, having a google maps listing that is ranking high would make you appear first on google even if your website was ranking very badly.
In addition, most people who click on your google maps listing end up directly asking for directions to your business or giving you a call.
So, having a google maps listing that is well set up is key if you want to drive customers to your local business, grow your authority, and dominate your market.
And the good news is, ranking well on google maps is not as hard as we imagine.
Below are 5 steps you can take right now and make your business shine on google maps to guarantee great results.
1. Verify your GMB.
Google My Business (GMB) is a free tool created by Google to manage your business accross their platforms (Google Maps and Search). That's how Google knows you're a real business, not just a website. That's also how you appear on Google maps, which is what we are interested in today. To verify your business on GMB, simply go to https://www.google.com.au/business and sign in (or create an account if you're a new business). If your business is not verified, you should see a big and obvious alert about it on your Home page.
To verify your business, Google sends a postccard to your business' address that contains a verification code. Eventhough Google says that "most postcards arrive within 6 business days", you might have to be (very) patient. For some of our clients in Ballarat, we had to wait 4 to 6 weeks… We've spent a lot of time on the phone talking to their support team and can assure you that there is no way to get around this tidious process anymore. Google has become a lot more strict with their verification process, because people with bad intentions were creating fake businesses on google maps to scam customers. If anyone offers you to verify your GMB without this verification process, they are scamming you. Don't be a fool and go through the process properly.
Be very careful to enter all of your details perfectly before verifying your business. Any changes to your business name, address or phone number, and Google could ask you to verify your business again!
Once you're verified, Google "trusts" you as a real business and will be ready to send you some of their users!
2. Get reviews. A lot of them.  
It may seem very obvious, but reviews on google maps have a huge impact on your rating.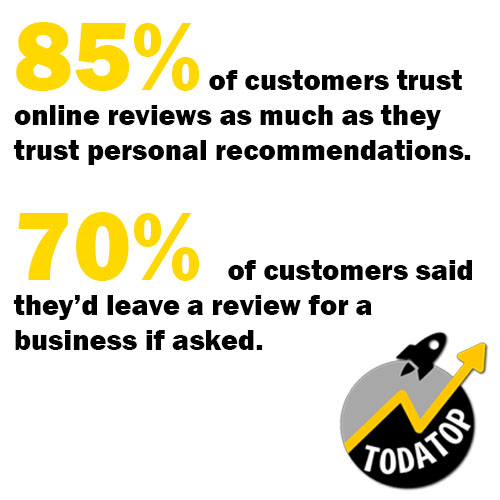 You may be happy if you only have 3 or 4 reviews and your average rating is 5 stars. However, you'd actually be ranking a lot better if you had 30 reviews and an average rating of 4 stars. Google seems to privilege the amount of reviews over the actual number of stars your business has. Here's the fact: the ratings themselves don't say that much about a business. Most people who rate a business are either very happy and enthusiast customers who leave 5 stars, or very unhappy customers who leave very low ratings.
The number of reviews you have does say a lot about you to Google: if you have many of them, Google will understand that you are popular and will start recommending you to their users.
So, start doing something: ask your customers to review you on google. Do it without shame, because the benefits you'll get will be more than worth it.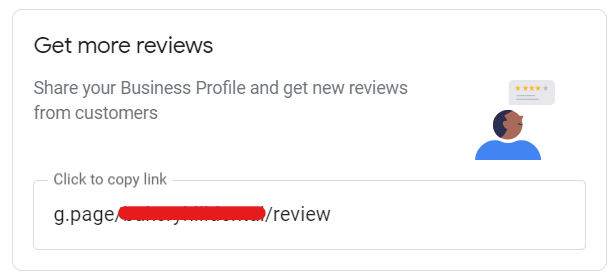 Here's a tip we like to use to get our clients more reviews: from your GMB page, go to info and create a "short name" (the one with the @ symbol). This makes it easier for customers to contact you through google. Now on your Home page, find the box "Get more reviews" and copy your customized link. If you ask customers for a review on google through sms or email, share the link with them: it takes them straight to a new review on your google maps listing!
Adrien Perez
Digital Marketing - Todatop
I am a Ballarat local digital marketing expert and help businesses in my local community improve their online presence to bring more customers to their front door.
My approach to digital marketing is very unique: instead of charging a monthly fee of thousands of dollars for my services, I charge a fee per leads that I bring to my clients.

So if I don't bring you results, you don't pay me.

This is an absolute win-win format that allows me to create trusting relationships with my clients that last through time, whether it is a dentist or a window cleaner. None of the people from India harassing you everyday on the phone and through emails can offer you that!

If you want to know more, check my website or contact me directly.
Todatop